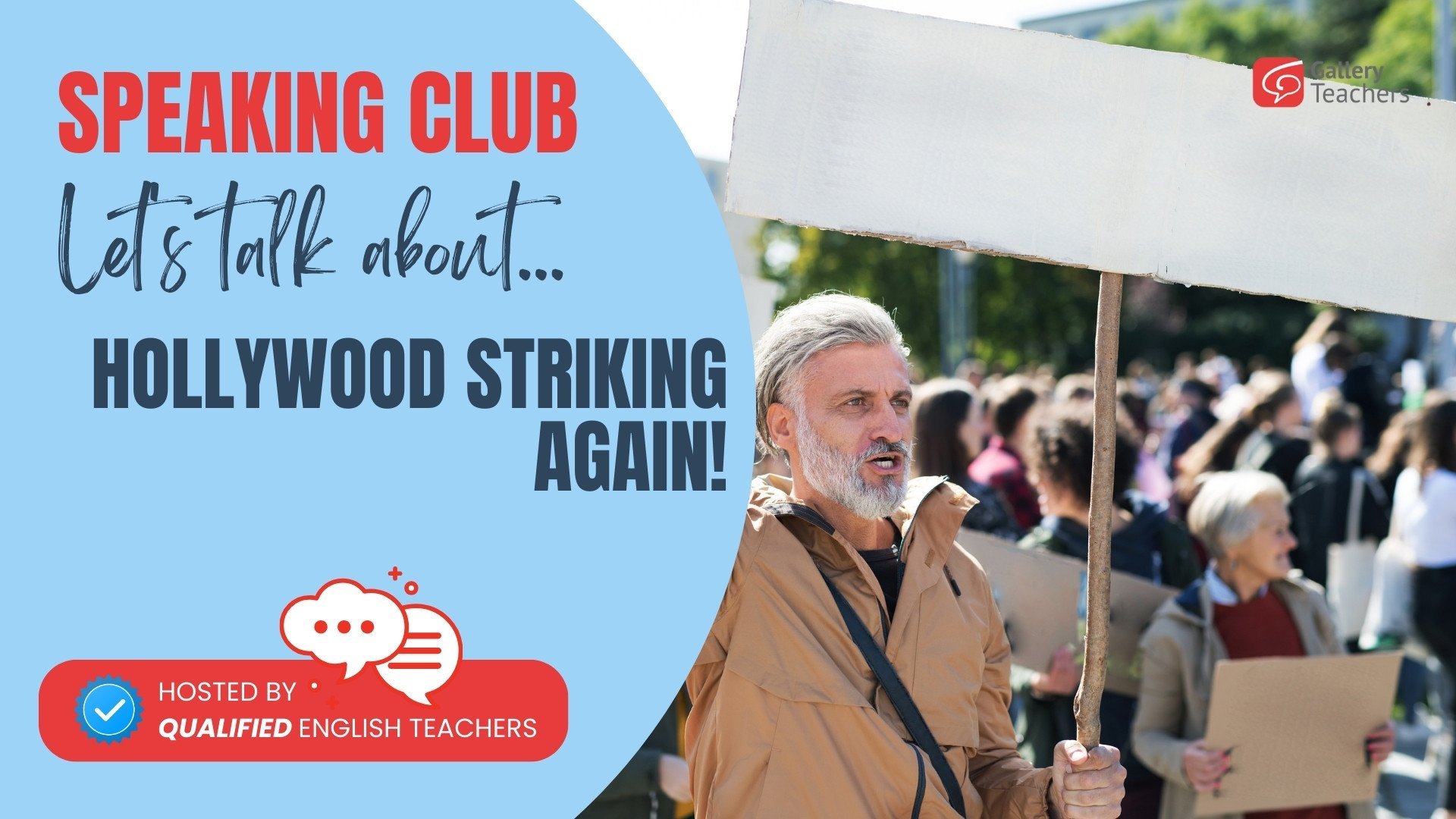 ---
Discussion Topics
Reasons
Why do you think Hollywood writers and actors might go on strike? 

What are some common reasons behind such actions?

If you were a Hollywood writer or actor, what issues would be most important to you in considering whether to strike or not?

Do you think it's important for writers and actors to advocate for their rights and fair compensation, even if it means going on strike? Why or why not?

Have you ever supported or participated in a strike or labor protest, either in the entertainment industry or another field? If so, what motivated you to do so?
Damage caused
How do strikes in Hollywood affect not only writers and actors but also the broader entertainment industry and its audience?

 Have you ever been personally affected by a Hollywood strike, either as a viewer or in any other way? How did it impact you?

What are the potential consequences, both positive and negative, of a writer and actor strike in terms of industry change or negotiations?

What strategies or solutions do you think could help prevent or resolve labor disputes in Hollywood more effectively in the future?

As a viewer or consumer of entertainment, how do labor disputes in Hollywood influence your perception of the industry and the content you choose to watch?
---
Remember to check out the
rules and instruction page
 before joining your first speaking club session.