Imagine if… the power of imagination
March 24 @ 2:00 pm

-

3:00 pm

GMT

| Starting at your local not detected: Your time zone couldn't be detected. Try reloading the page.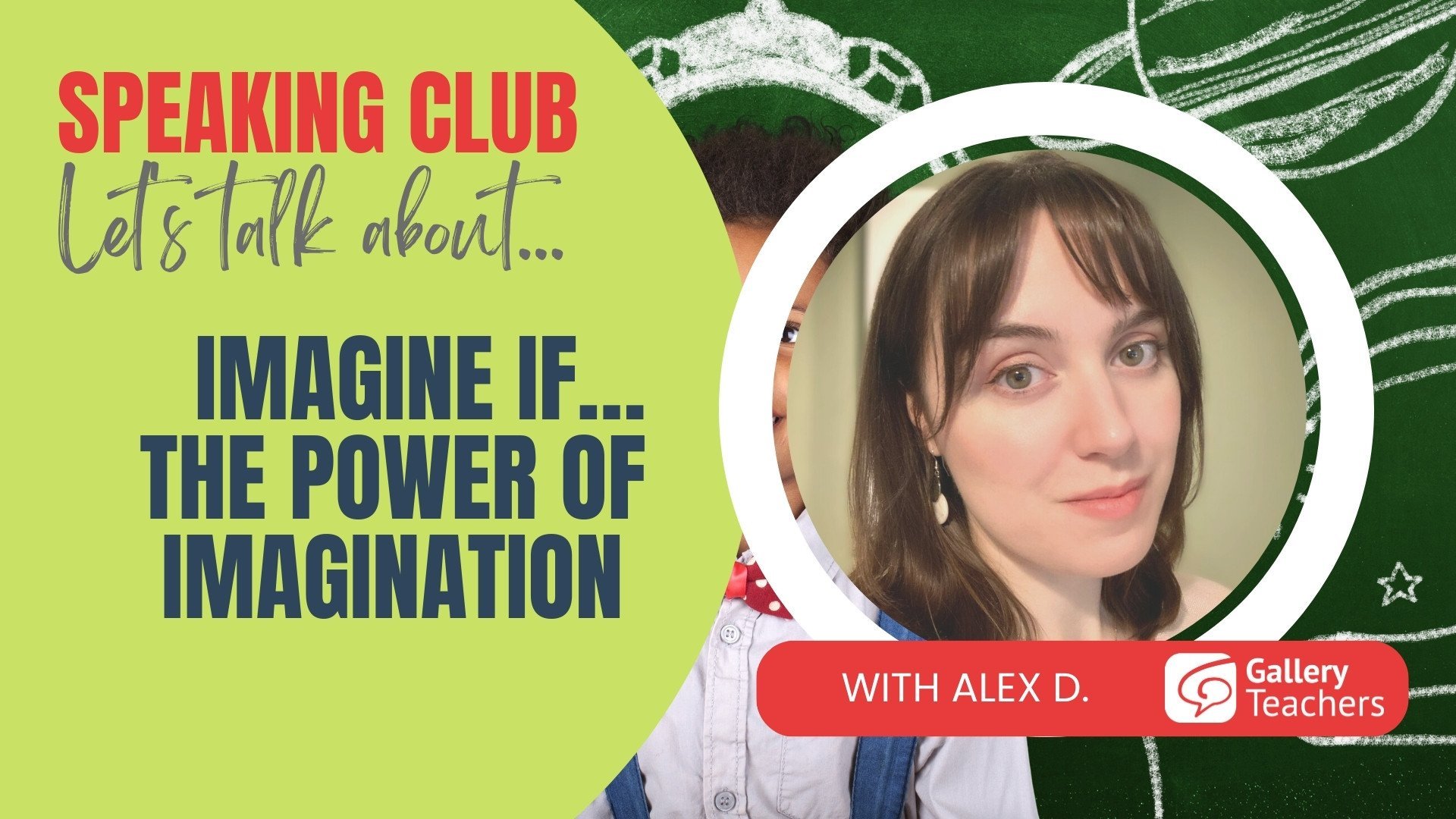 ---
Discussion Topics
Imagination, creativity and you 
What is imagination? Why is imagination important?
What does imagination allow us to do, according to the video?
Are you an imaginative person?
Were you more imaginative when you were a child? What 'make-believe' games did you play as a child?
Do you daydream? What about? When do you most often find yourself daydreaming?
Does your job or a hobby allow you to be creative? How so?
Describe a time when you used your imagination to create something or complete a task well.
Imagine how society would be different if humans weren't creative?
What if… Use your imagination to complete these hypothetical questions to ask your classmates!
If you won the lottery, …
If you could have a superpower, …
If you found a diamond ring in the street, …
If you could fly, …
If you could time travel, …
If you could meet a celebrity, …
If you could learn any skill, …
If you saw a UFO, …
---
Remember to check out the rules and instruction page before joining your first speaking club session.
⚠️ Fair useage policy apply, messages are logged to train our AI tutor and and improve our services. Remember AI isn't perfect!