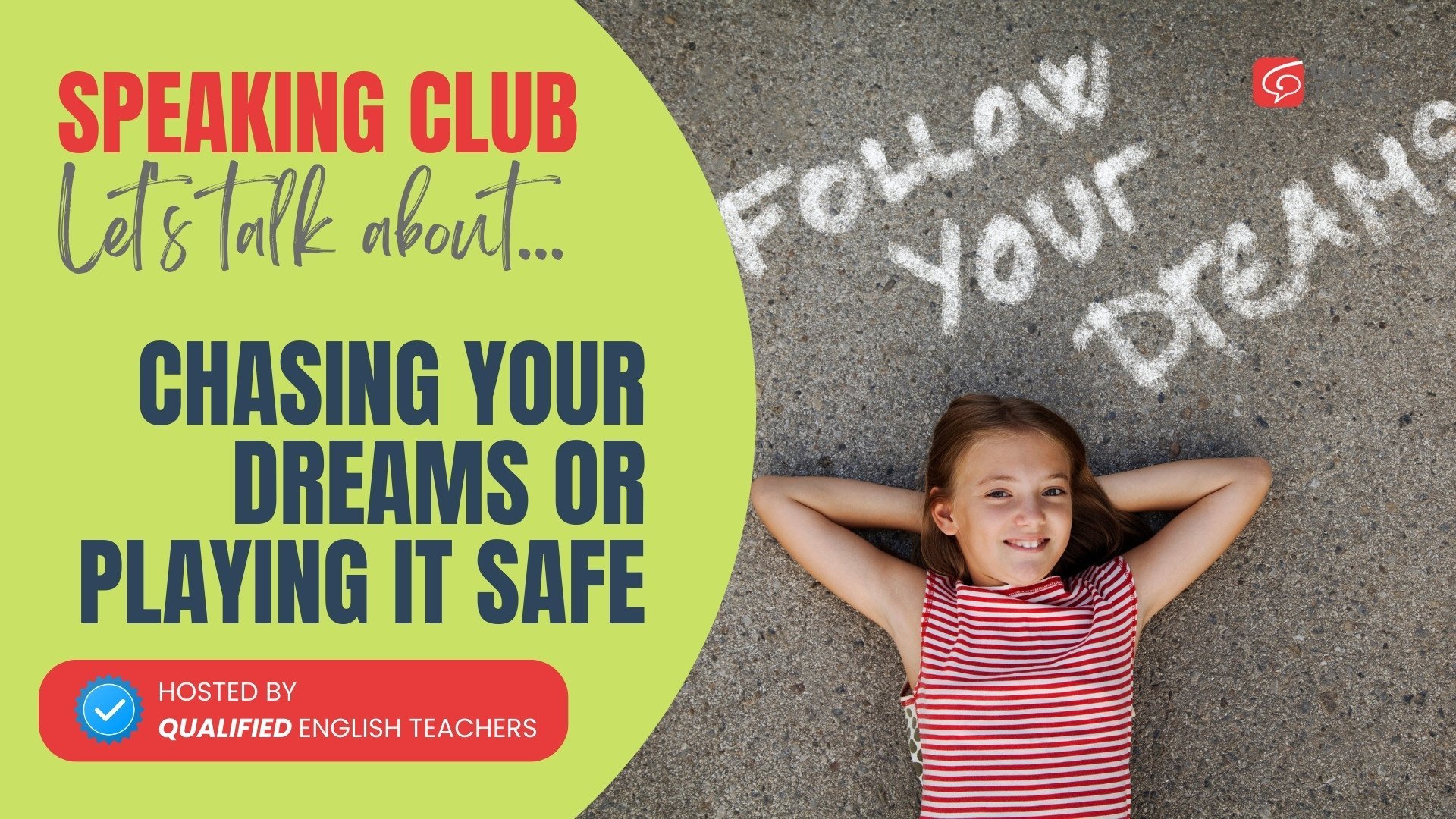 ---
Discussion Topics
Understanding dreams and risks
What does "chasing your dreams" mean to you?

Can you share one of your biggest dreams or goals?

What risks might be involved in chasing your dreams?

What does "playing it safe" look like in your life?

Can you give an example of a time when you chose to play it safe?
Choosing between dreams and safety
Have you ever had to choose between chasing a dream and playing it safe? What did you decide?

Do you think it's important to take risks in order to achieve your dreams? Why or why not?

What advice would you give to someone who is torn between chasing their dreams and playing it safe?

How do your family and friends influence your decisions to pursue your dreams or play it safe?

How can we balance chasing our dreams and playing it safe to live a fulfilling life?
---
Remember to check out the
rules and instruction page
 before joining your first speaking club session.