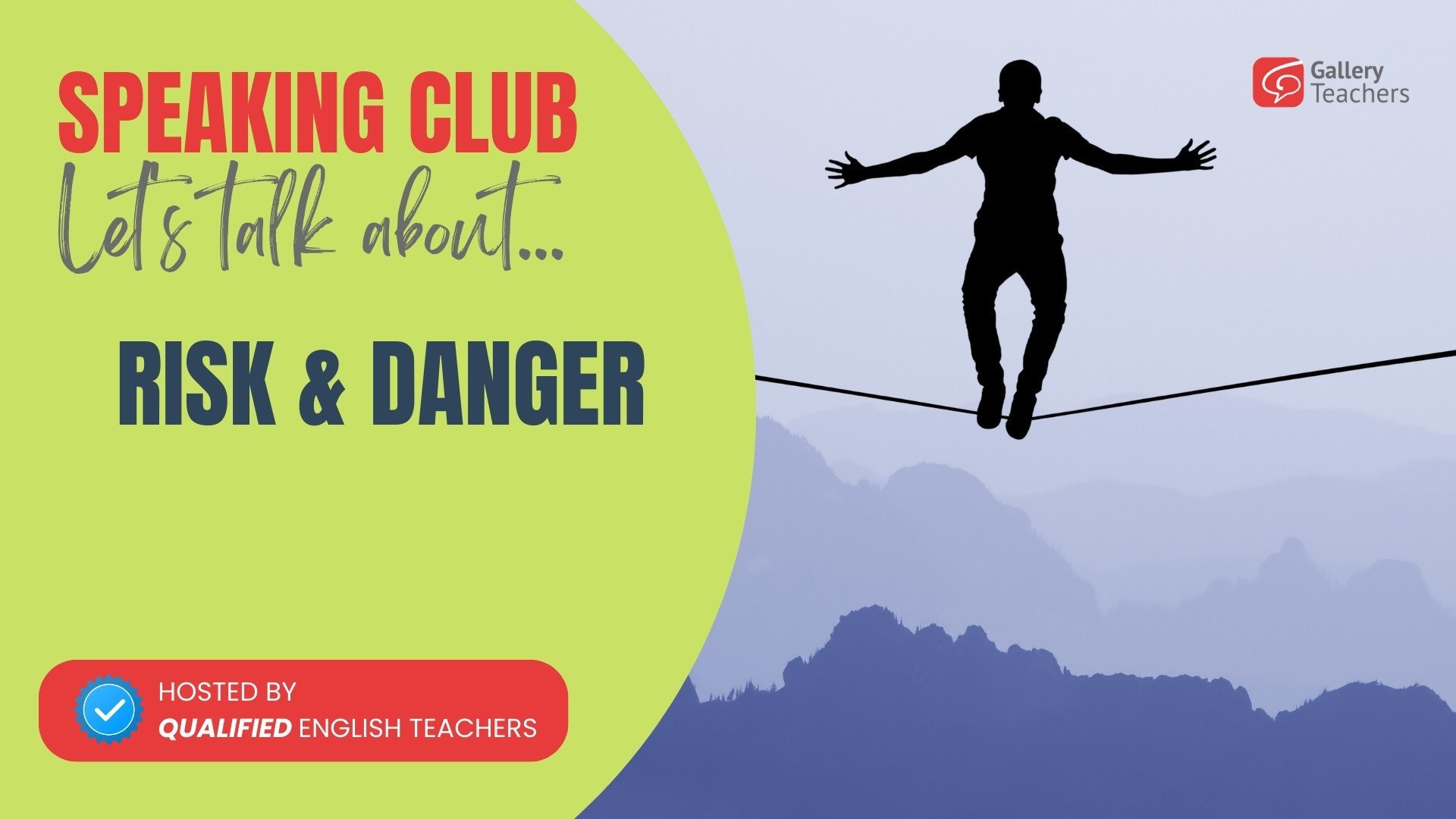 ---
Discussion Topics
Understanding risk and danger
How would you define risk and danger?
Can you share examples of risks and dangers in everyday life?
What is the biggest risk you have ever taken? What happened?
How does the idea of danger affect your decision-making?
Do you consider yourself a risk-taker or a risk-avoider? Why?
Navigating risk and danger
How do you usually handle risky situations?
Can you share a time when you faced a dangerous situation? How did you deal with it?
How can we balance taking risks and avoiding danger in our lives?
Do you think taking risks is an important part of life? Why or why not?
What advice would you give to someone who is facing a risky decision or dangerous situation?
---
Remember to check out the rules and instruction page before joining your first speaking club session.