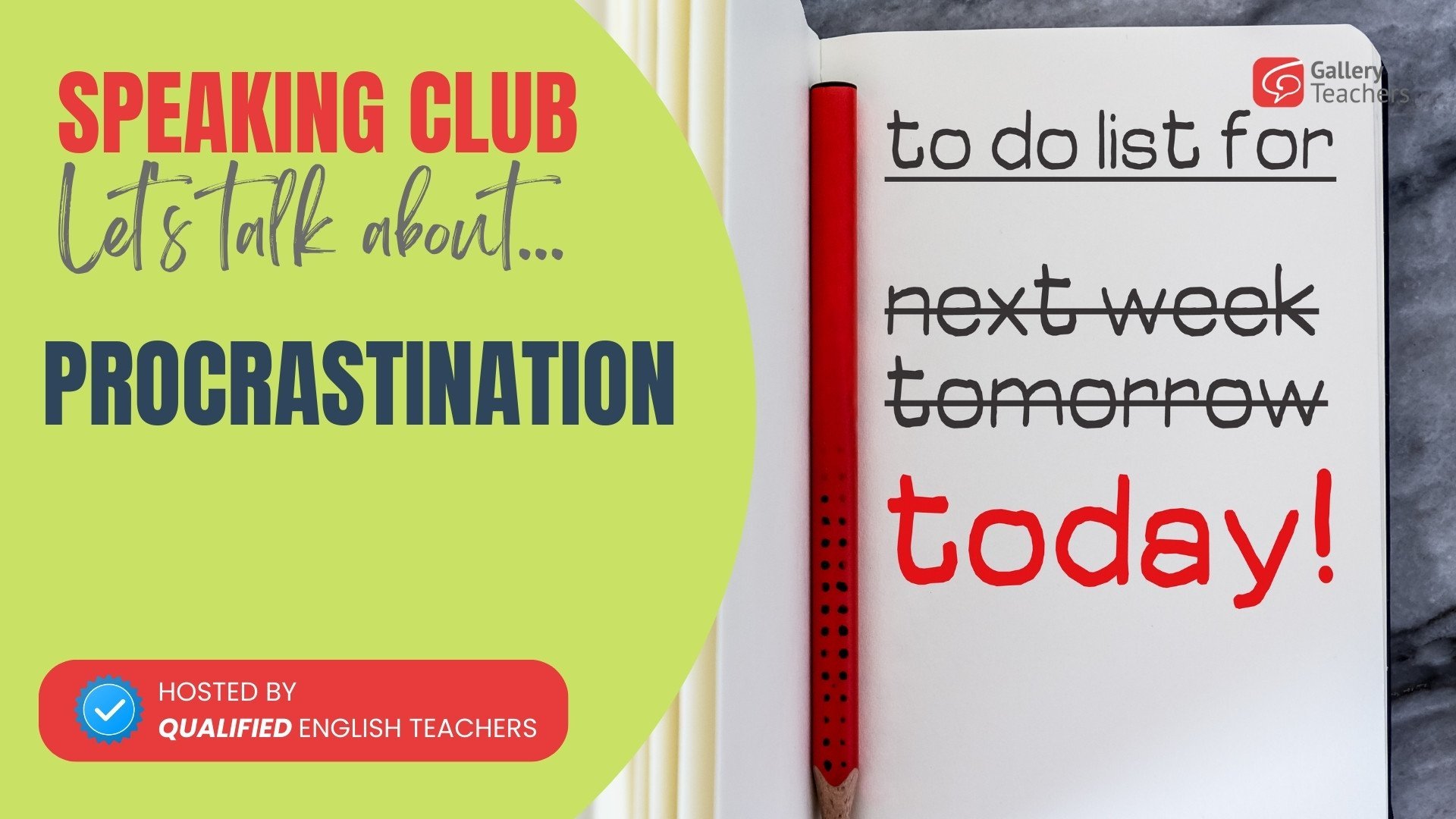 ---
Discussion Topics
Understanding procrastination
What is procrastination? Can you describe it in your own words?

Can you share an example of a time when you procrastinated?

What types of tasks or activities do you tend to procrastinate on the most?

Why do you think people procrastinate? What are some possible reasons?

How does procrastination affect your life or work?
Overcoming procrastination
What strategies or methods do you use to avoid procrastination?

Can you share a time when you successfully overcame procrastination? What did you do?

How does setting goals or having a schedule help in combating procrastination?

What advice would you give to someone who struggles with procrastination?

Do you think it's possible to completely eliminate procrastination from our lives? Why or why not?
---
Remember to check out the
rules and instruction page
 before joining your first speaking club session.