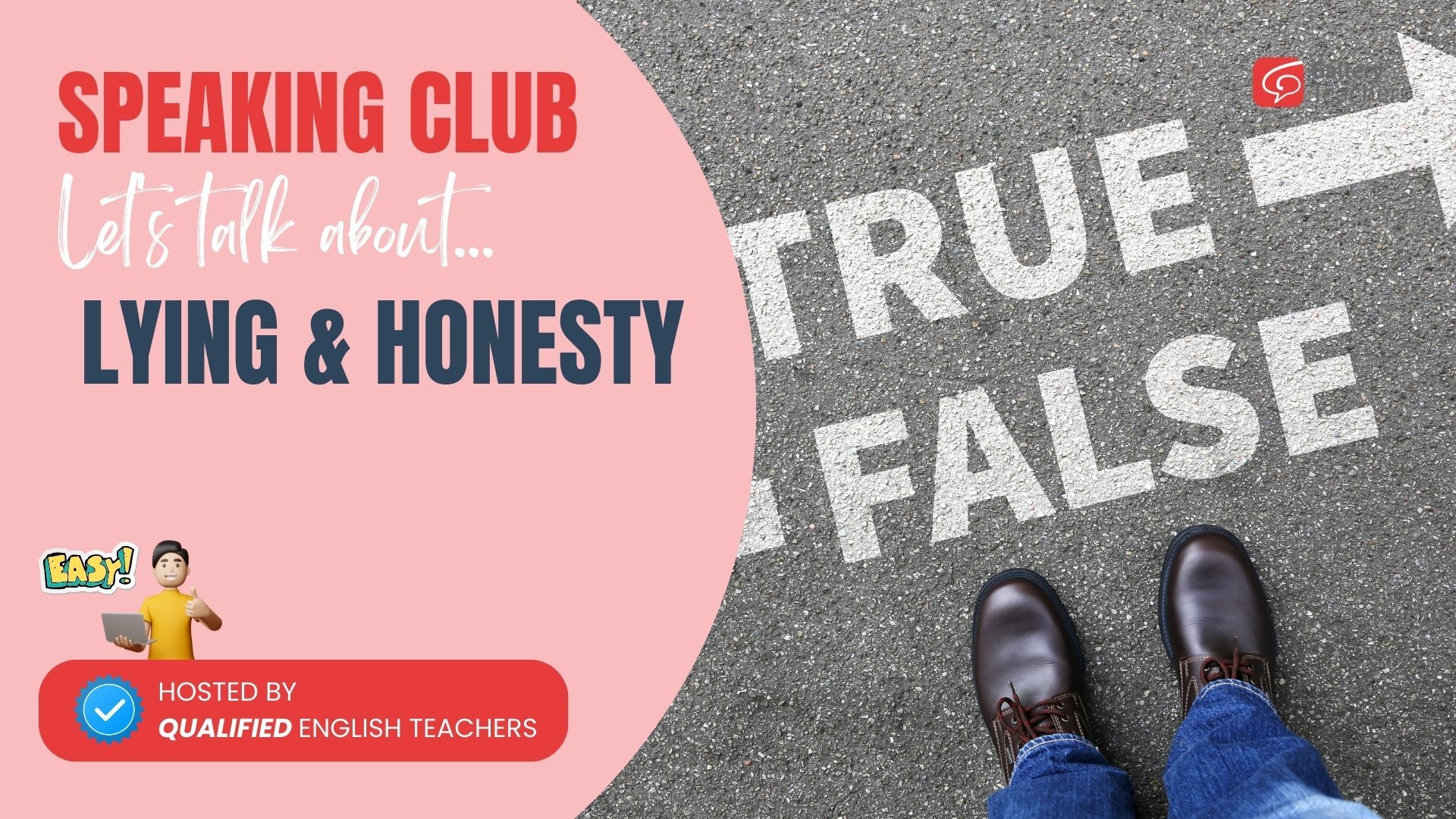 ---
Discussion Topics
Understanding lying and honesty
How would you define lying and honesty?

Can you share an example of a situation where you chose to be honest instead of lying?

Do you think there are situations where it is okay to lie? Why or why not?

Can you recall a time when someone's lie affected you? How did it make you feel?

What do you believe are the consequences of lying?
The importance of honesty
Why do you think honesty is important?

How can we promote honesty in our daily life, in our work, or in our relationships?

Can you share a time when being honest was difficult, but you did it anyway?

Do you think people are more honest or more dishonest in general? Why do you think so?

How can we handle situations where we find out someone has lied to us?
---
Remember to check out the
rules and instruction page
 before joining your first speaking club session.