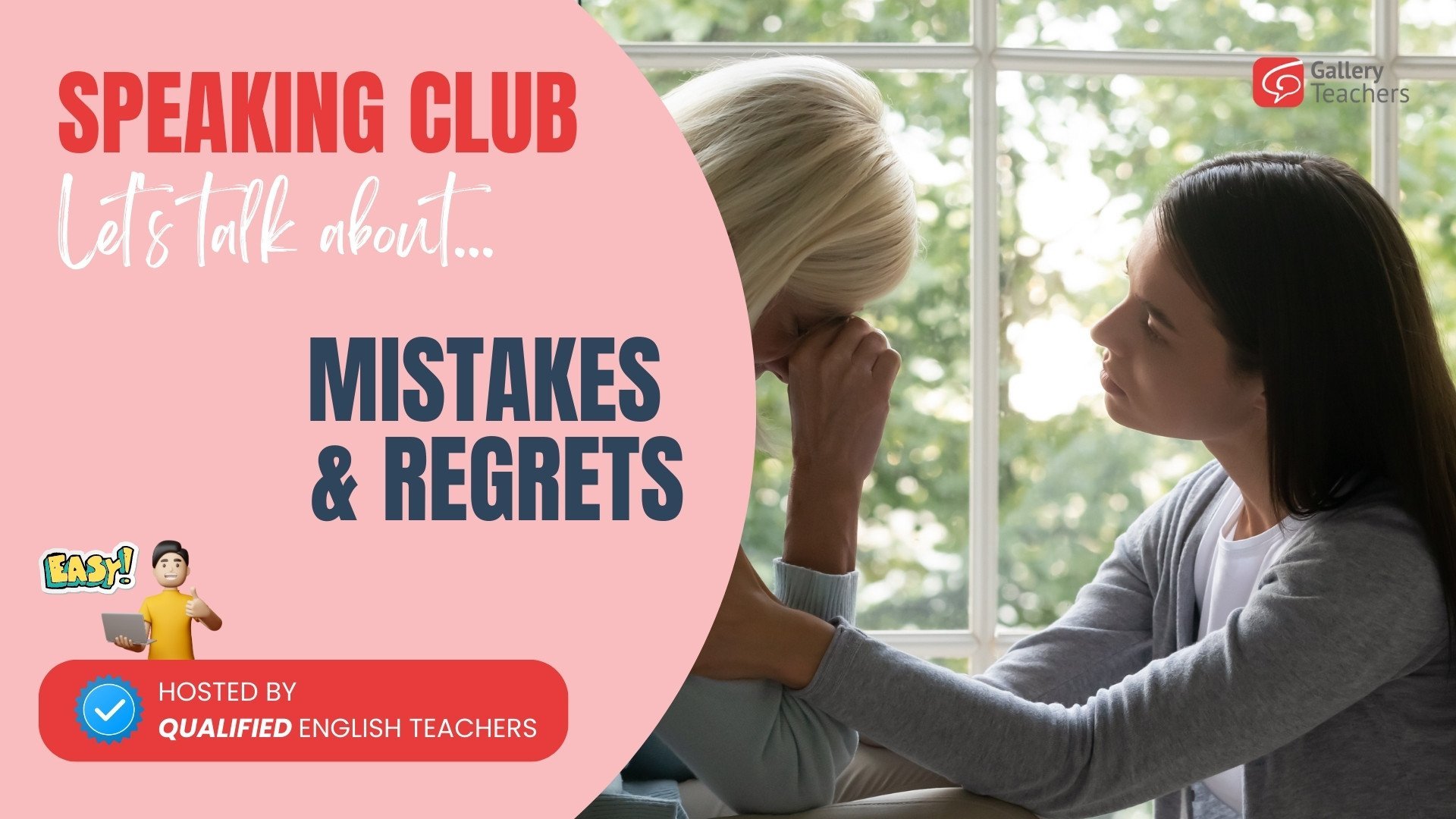 ---
Discussion Topics
Understanding mistakes and regrets
How would you define a mistake and a regret?

Can you share an example of a mistake you made and what you learned from it?

Have you ever had a regret? If comfortable, can you talk about it?

How do mistakes and regrets affect your life or decisions?

Do you think it's possible to live life without any regrets?
Learning from mistakes and regrets
How can we learn from our mistakes?

What advice would you give to someone who is dealing with regret?

Can you share a time when a mistake led to a positive outcome?

How do you cope with regret or disappointment in yourself?

Do you believe in the saying, "It's better to regret something you've done than something you haven't done"? Why or why not?
---
Remember to check out the rules and instruction page before joining your first speaking club session.