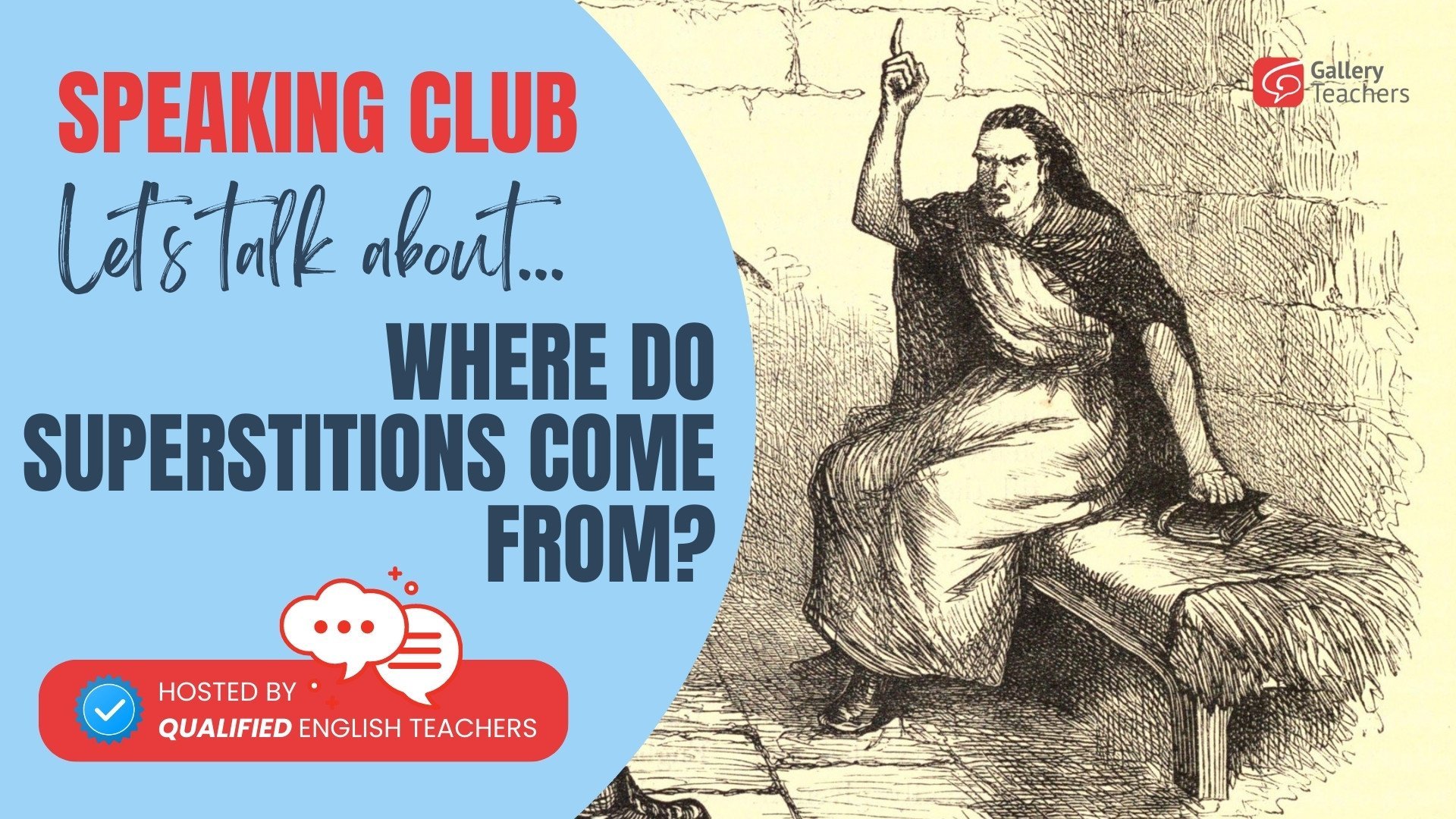 ---
Discussion Topics
Are you superstitious?
Do you believe in any superstitions?

What are some superstitions in your country?

What is the difference between superstition and science?

Do you usually have good luck or bad luck?

Do you have any kind of object that is meant to bring you luck?
Can you explain it?
Is it possible to change bad luck to good?

Who do you think are more superstitious, older or younger people?

Has anything ever happened to you that you cannot explain?

Do you believe in the power of prayer?

Do you believe in fate?
---
Remember to check out the rules and instruction page before joining your first speaking club session.