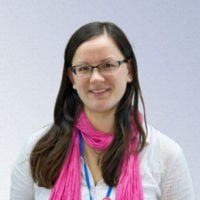 Emma Lauson
Emma is a longstanding member of Gallery Teachers and was the Director of Studies at KKCL for several years, supporting teachers, designing courses and overseeing multi-site summer schools.
She now wears many educational hats, and works as an examiner for the Home Office (Trinity SELT), as an International ESOL Examiner, coordinating Higher Education postgraduate courses, teaching her own students and sharing her expertise with the education community through teacher training and blog writing.
In her free time she is an independent singer-songwriter and confessed language lover, who speaks fluent Spanish and Portuguese, Intermediate French and Italian and has just started to learn Turkish.
Posts by Emma Lauson:
A Christmas Carol, by Emma and Sam
29th November 2017
What is the most famous story about Christmas? No doubt 9 out of 10 people will agree that it is A Christmas Carol, by Charles […] [...]
Read More
Teaching English / Teaching Reading Skills / Teaching Writing Skills
Emma's Halloween Special
27th October 2017
Halloween is an ancient and fascinating day, with its origins rooted in the history of mankind. Conjuring images of ghosts and witches, over [...]
Read More
Teaching English / Teaching Reading Skills / Teaching Writing Skills / Teaching Young Learners
Safeguarding For All
12th June 2017
Safeguarding Basic Awareness E-Course is now open and completely free! With safeguarding students being the top priority of any educational [...]
Read More
Safeguarding